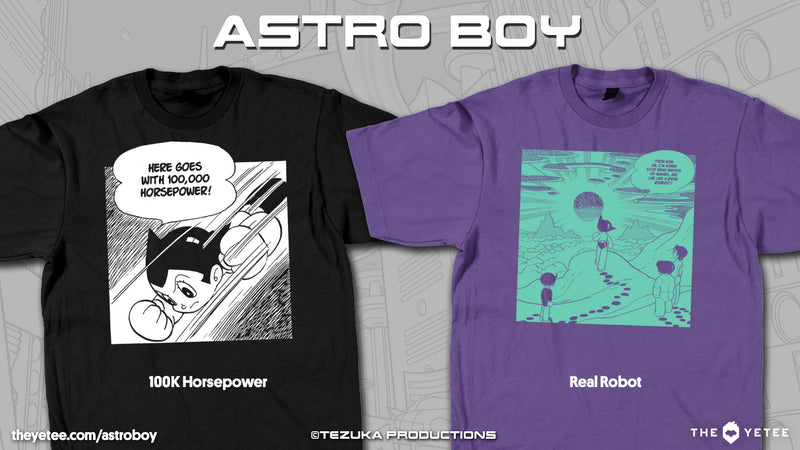 Take to the skies with two brand-new tees available now in our official Astro Boy collection! Featuring artwork from the original manga these high-quality threads are perfect for taking down the evil foes that stand in your way. Suit up now with the 100K Horsepower or Real Robot now and become the hero you were built to be!
When you gotta go fast there's only one thing to do... Punch it!
The time has come to embrace who you really are. Become the robot you were always meant to be!