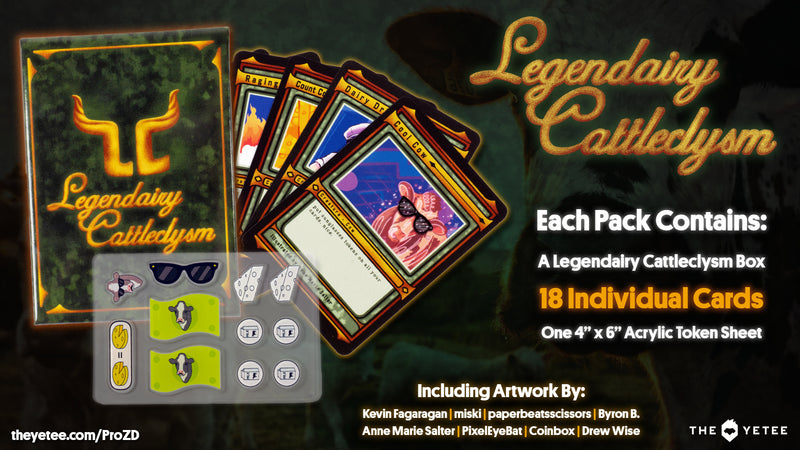 Today, we are launching a brand new lineup of merch over in the official ProZD collection! We've got the Legendairy Cattleclysm card pack featuring a deck of totally unplayable cards featuring artwork by Drew Wise, Kevin Fagaragan, miski, paperbeatsscissors, Byron B., Anne Marie Salter, PixelEyeBat, and Coinbox! Also, as an additional bonus to all this bovine madness we have also got an instant classic in the for of the Pizza Brothes tee all available now!
Legendairy Cattleclysm Card Pack
This pack of 18 cards comes housed in a deck box featuring artwork from Drew Wise and includes an acrylic sheet of 11 tokens for keeping track of all your calcium-filled combos!
The perfect tee to commemorate everyone's favorite anime filled with sauce, flavor, and most importantly... heart!