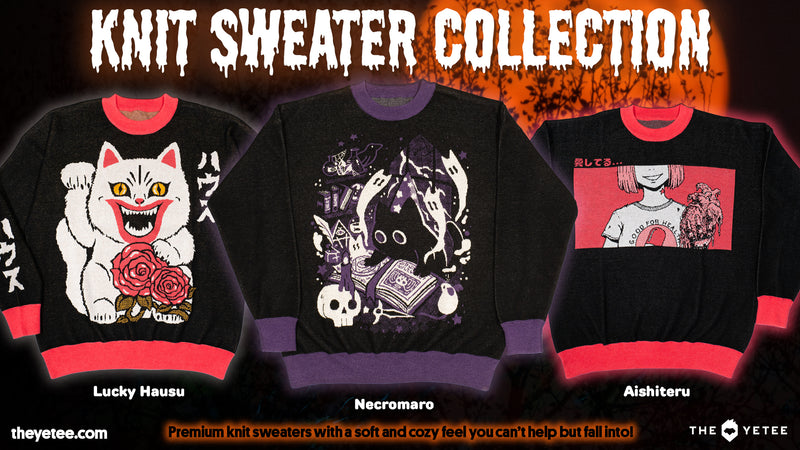 Embrace the cooler and spookier weather with our brand-new lineup of premium Knit Sweaters! Made from a relaxed and lightweight blend of cozy materials these crewnecks are perfect for jumping into that pile of leaves or snuggling up inside and binging your favorite thrillers! Featuring three classic designs from our spooky design archives— our first lineup of Knit Sweaters is here to make sure you're double-checking the closet more often than you already are...
Summoning corporeal beings isn't all that hard. Sometimes all it takes is a little extra meow-gic!
There's no better way to enjoy a night full of terror than with your very own feline pal. Trust us you're gonna need a little luck!
Embrace the darker side of anime with this bonafide cult classic design. Just be sure to take only what's prescribed...