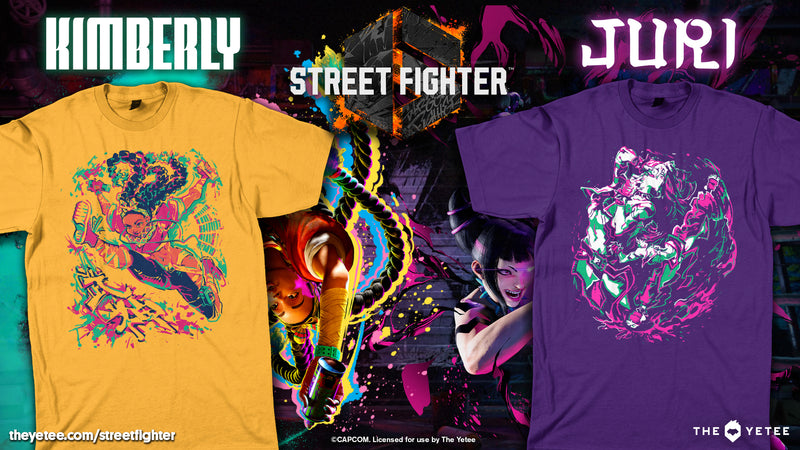 Here comes a new challenger! We are stepping into the ring with the recent release of Street Fighter 6 as part of our ongoing collab with Capcom! We are kicking off this first round with two new tees featuring a couple of the fiercest fighters the globe has ever seen! Designed by HelloWinter— Kimberly and Juri are ready to roll with the combos. But that's not all! As a special bonus, we also have a Street Fighter 6 enamel logo pin to round out your wardrobe. ROUND 1… FIGHT!!!
Fast beats and even quicker strikes. Make way for the Ninja Star!
The flow of the fight all comes down to if you can keep up with the leg sweeps. Just don't keep her waiting!
Round out your fighting attire with the Street Fight 6 logo pin. A world class fighter needs a world class accessory don't ya think?