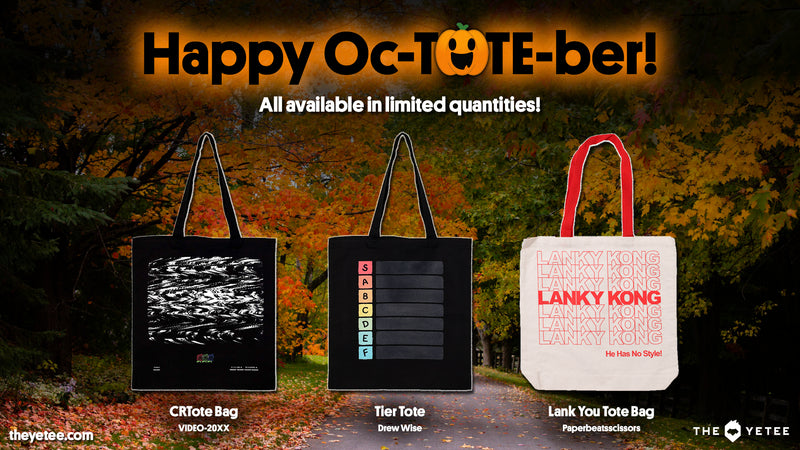 We've got three totes packing their little selves onto the YeteeMart today for all you bag lovers out there! Carry all your favorite knick-knacks and snacks wherever you go and you'll be prepped all season long! Tis the season of hauling stuff, ya know?!
Rate all your favorite pins and trinkets with the official Tier Tote for any and all of your listicle needs. Designed by Drew Wise, this black tote bag is an essential accessory for any critic on the go!
Are things getting a little fuzzy around here or is it just us? No matter, be sure to tune in to what you are tote-ing around with this retro enhanced RGBag of holding designed by VIDEO-20XX for all things analog!
Need a secure place to stash all those ripe bananas you just picked up at the grocery store? Look no further than the eco-friendly riff on the classic plastic bag designed by Paperbeatsscissors! Beats hauling a barrel!