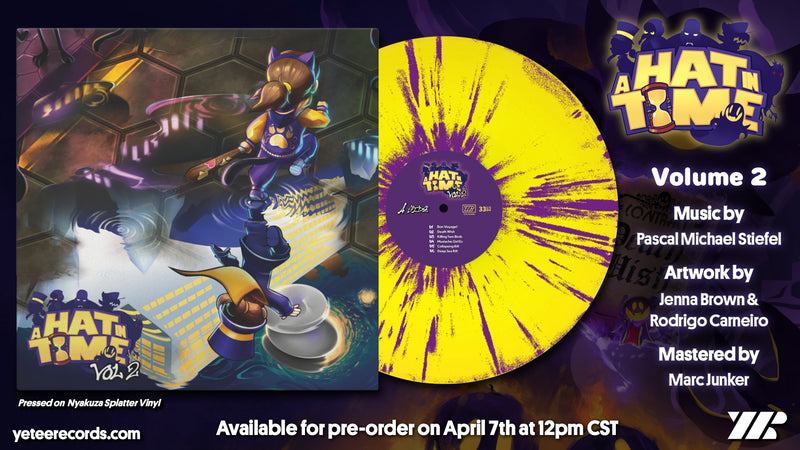 Hitch a ride on the subway and enjoy the nightlife with Volume 2 of A Hat in Time! Pressed on Nyakuza Splatter vinyl, the soundtrack to Gears For Breakfast's hit action platformer by Pascal Michael Stiefel is here to take you on a trip through the sands of time itself! Featuring a selection of fan favorite tunes from the Nyakuza Metro and Seal the Deal DLCs, this Volume 2 vinyl selection is available for pre-order now!
A Hat in Time Volume 2 comes housed inside a high-quality jacket featuring artwork from the game's very own Jenna Brown and Rodrigo Carneiro and has been mastered for optimal analog playback by Marc Junker (aka R23X).
Record ships with download codes for the music in MP3 format and a limited edition in-game sticker.
This is a pre-order expected to ship in Q2 2022.